About
The history of Retro Movement House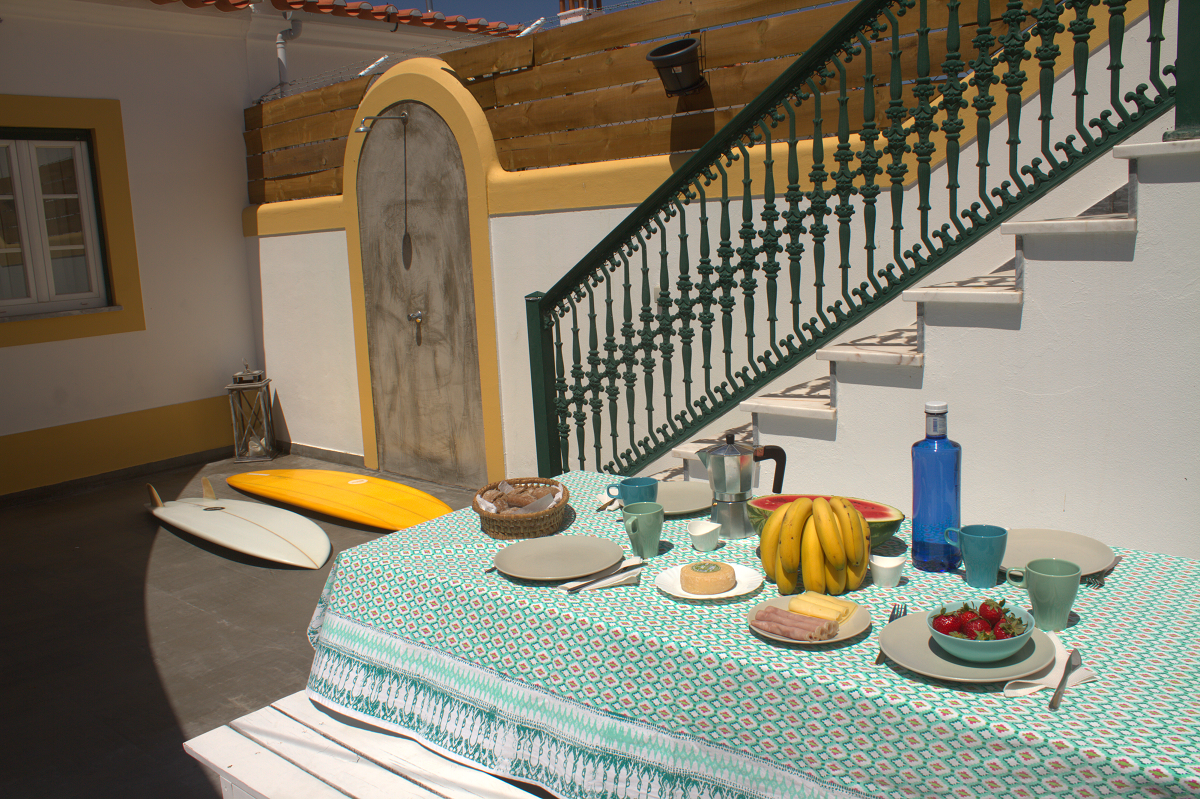 RETROMOVEMENT HOUSE PHILOSOPHY
In the year 2000 I created the first local surf school in Vila Nova de Milfontes. My intention was to develop a relationship which brought together the local community, education, surfers and care for the environment. Having achieved my goal, I decided to change direction, and create a new project of personalised teaching which draws upon my accumulated professional experience.
After 18 years in front of  the first local  surf school that I created with the intention of boosting the relationship and harmony between the local population and surfing, I decided to choose a different direction. Having acheived my goal. I recognised that the surf industry has taken a leading role in this region in recent years, it has boosted local economy and evolved into an unprecedented over commercialialised industry. The new project I have created takes account of  my accumulated professional experience and my taste for personalized teaching which can make the difference.
OWNERS
My name is Filipe Queimada, known as "Calhi", surfing instructor since 1996, surfing trainer level II certified by the Portuguese Surfing Federation, Technical Course of Agro-alimentary Industries at the Professional School of Paiã, and Permaculture Design Course (permaculture).
My connection to Milfontes is old, there are family roots here and a long history of surfing these waters with friends .
From a very early age, I was was able to live the dream of surfing. Life offered me more than that. I built a farm where he lives with his wife and two children. Surfer, coach and fisherman, but I am committed to the environmentalist cause, pioneer in teaching surfing in Portugal.
My name is Susana Cascalheira graduated in Food Engineering from the Beja Agrarian High School and joined the world of wines in 2003. During my professional career, I worked in several projects in the Alentejo region. Where I met "Calhi". . I  have decorated managed and maintained previous accommodation initiatives in together with Filipe, whilst we have been raising our family and building friendships with guests and students. Partner in all her husband's initiatives,  I have contributed to a family, warm and professional environment in all the projects they have developed together.
"Calhi" and Susana are also sponsors of one of the stages of the Vincentian Route, being part of the Rota Vicentina Association since the beginning of this Project.
Together we offer a professional service for all the projects we have developed.
THE VILLAGE
Vila Nova de Milfontes is a century-old village with a long beach tradition. This coastal town has a mild climate an abundance of sun, and is therefore very attractive to water sports and outdoor activities. In addition the village has an enviable gastronomic culture, with fish and seafood of very high quality. The village also offers calm river beaches where you can enjoy the beauty of the river Mira. The region also has several forests and small lakes that are very appealing on hot summer days.
THE HOUSE
It is a two storey town house. We offer all essential amenities, and fully equipped kitchens. The house also provides air conditioning, a TV, Wi-Fi, washing machines and a dryer (located outside). The house has a generous outdoor area which guests can comfortably share, enjoying a traditional Portuguese grill and refreshing outdoor shower
The "retromovement house" is located in the center of the village in a central and very quiet area, very close to supermarkets, restaurants and the historic center.
It is a two-story manor house and patio with grill. It is equipped with all amenities (tv, internet, refrigerators, washing machine and dryer, rooms with private bathroom and air conditioning).
THE RETRO
The word 'retro' is about more than just a taste for the vintage. It is more than the nostalgic worship of surfboards and a cool aesthetic. 'Retro' doesn't match a surf style, it is rather the lens through which we view things. For me, 'retro' is defined by its ethics. This is about a non-competitive attitude, a respect for nature, and the an understanding of the history of surfing.
The "retro" concept is from the old shape of surfboards, now redesigned with modern updates. This concept is reflected in the house where old and new combine.
The concept in surfing is deeper than the mere taste for "vintage" subordinated to the fashions of the time and the worship of objects. The retro, in the field of surfing, goes much further than the nostalgic worship of surfboards. The retro also does not match a surf style. I think retro is the very essence of surfing, which came to be called surfing or classic style, but in fact is much more than that. It is the basics of surfing, not only from the historical point of view, as a source, but also with regard to technique and performance. I could also add another point that may be the most consensual among the surfing community and the most important of all, ethics. The retro is manifested in a non-competitive attitude, respect for nature and the history of surfing. Retro tends to be a more inclusive and deeper and therefore holistic surfing experience. Surfing said "progressive" is not a different style of "retro" but an extension. No surfer will be able to learn and perfect your surfing level, whatever the level, without consolidating what surfing has to offer. Perhaps for this reason it is rare and limited the offer of this experience in the universe of the surf industry.